Renowned Explorers Release Date Announced!
We are excited to announce the release date of our next title. Our new strategy adventure game, Renowned Explorers: International Society, is set for September 2, 2015!
The game will be released as both a boxed version and a digital version on Steam.
For inquisitive explorers we've released a new trailer showing more of the attitude-based gameplay; such as cuddling mummies and charming cultists.

In Renowned Explorers you travel across the globe in search of legendary treasures.
These treasures earn you prestige in the International Society and set you on the road to become the world's most Renowned Explorer!
During your treasure hunts, you and your hand-picked disparate group of explorers encounter numerous challenges with the natives as well as your nemesis Rivaleux, whom will take any chance to thwart your efforts. Therefore it's important that you select your team wisely as each explorer has his or her own expertise and character traits when dealing with encounters. Choose among Fighters, Scouts, Speakers and Scientists and discover the best way to use their talents.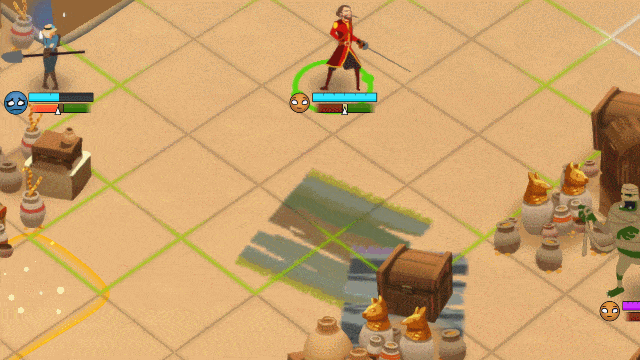 Acquire knowledge, get rich, or become famous by completing any of the infinitely possible procedurally generated expeditions. Use these resources to get the skills, support and equipment you need for your next endeavour.
Approach the natives consciously when running into a conflict;
Fight them with Melee, Ranged and Area of Effect attacks
Win them over using Cheers, Charms and Compliments
Scare them away by Insults, Taunts and Humiliation
Every encounter is a new challenge with many distinct solutions and it's how you resolve these that will determine your group's reputation. Are you a diplomat, a schemer or a fighter..?
Start plotting your expedition strategies for September and stay up-to-date on any developments by adding the game on your Steam Wishlist: http://store.steampowered.com/app/296970
Remember, it's all about the journey, not the destination…